The Professional Server Management package in addition to the Nagios monitoring provides resource usage graphs that can help you get an overview of server resources usage for a given period of time.
The graphs collection process is performed by an open source tool called collectd which runs on the remote server and collects the data and sends it to our central monitoring server.
To view the graphs you will need to login to your client area -> My Services and click the Professional Server Management package for the server you need this for: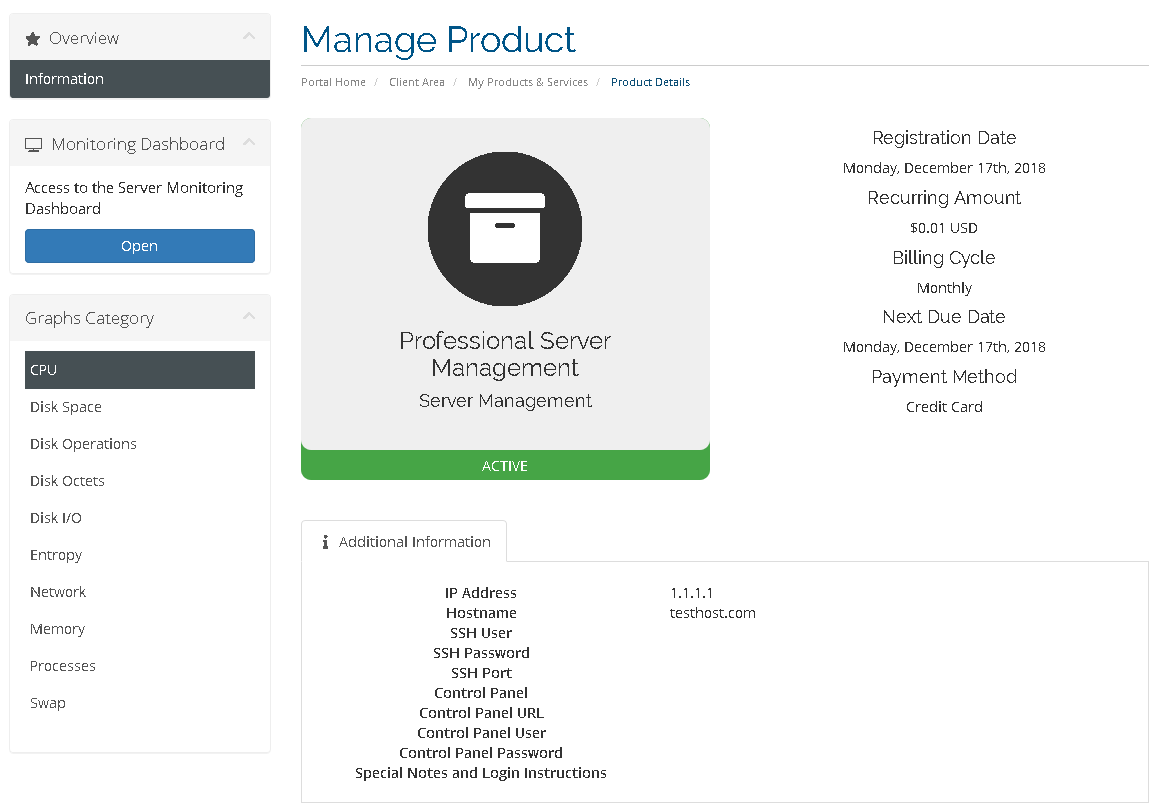 On the left you will see the Graphs Category list which you can use to navigate through, example below: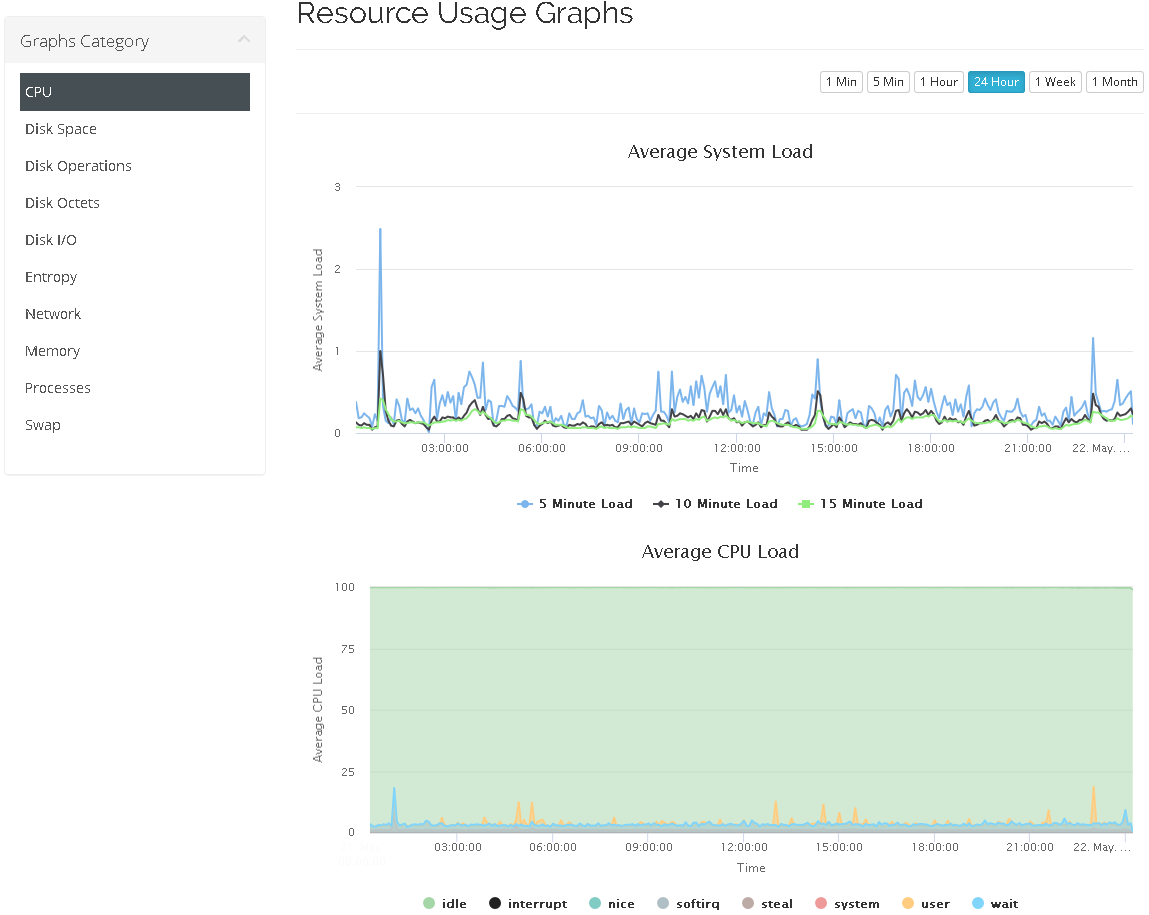 The graphs can be zoomed in and out, you can click to select/deselect the lines you want to be shown and you can choose the time period you need this for. The 1min through 24h time periods are live and with auto-refresh.
Custom graphs can be added per request for services like Apache, nginx, MySQL, etc.